Products
Paul & Shark Yachting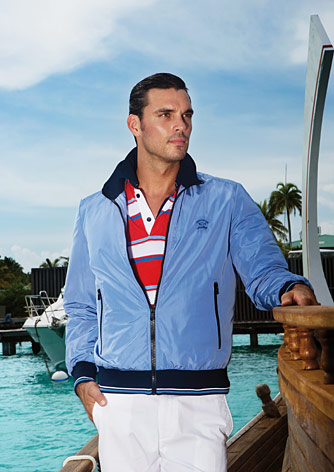 By way of example, the shop features products from Paul & Shark Yachting, of Milan, Italy. Paul & Shark provides very exclusive quality sportswear, with a nautical empasis.
The company behind Paul & Shark was established in 1921 in the northern countryside of Milan as a mill trading in fine knitwear. Paul & Shark is now a worldwide brand producing high quality sportswear worn by men of taste and distinction everywhere. Since its founding, the company has always presented a nautical theme within its technical and detailed mens' collection. Haberdapper carries Paul & Shark's line of fine woven shirts, garment-dyed knitwear and linen bermudas, for the distinguished, yet often casual atmosphere of Lake Geneva.
For nautically themed, comfortable sportswear, call Steve for help
ordering from our collection.
{262} 248-7700